Pastor Andre Butler announces the national release of his latest publication entitled God's Future For You: See How Amazing Your Life Can Be.
The book is available now by visiting www.Godsfutureforyou.com , www.Amazon.com, or other major book retailers.

God's Future For You is a 28-day resource that will help the reader to discover the amazing life God has planned for them to enjoy. Easy-to-read, relevant, and engaging, God's Future For You empowers readers to unlock a brighter future than they thought was possible or would ever deserve. The book helps readers to identify and let go of things that are holding them back, discover God's specific plan for their lives and to experience a life of joy and significance beyond their wildest dreams.

"What a blessing of the Lord to have these truths placed in a simple day-to-day format that anyone with a Bible and a heart's desire to prosper and be in health can follow," says Kenneth Copeland, director, Kenneth Copeland Ministries

"God's Future For You is a resource designed to set you on the path to your destiny," says Creflo Dollar, Pastor and Founder of World Changers Church International and Creflo Dollar Ministries.

Andre Butler states, "My goal in writing this book is to plant God's Word in your mind and heart so that you'll "live the dream" – so that you'll live out the story God has written for your life even in the midst of these difficult times. If you live the dream that God has for you, you'll love your future."

Also endorsed by Matthew Barnett, Kenneth W. Hagin, CeCe Winans, and more, God's Future for You highlights the five elements of the future God has for all of us: a future where we walk with God, make real friends, enjoy our lives, make our mark and save our world.

God's Future For You can be purchased by logging on towww.Amazon.com, visiting any major book retailer, or visiting www.godsfutureforyou.com.

About Pastor Andre Butler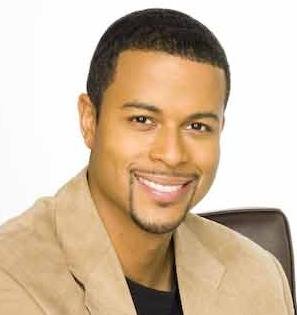 Pastor Andre Butler is the Senior Pastor of Word of Faith International Christian Center in Southfield, MI. His mission in life is to equip others to experience the future that God has for them. His ministry emphasizes God's desire to prosper His people in every arena of life and God's command for His people to do their part in winning the world to Jesus. He and his wife Tiffany, along with their three (3) daughters reside in the Metropolitan Detroit area. Connect with Pastor Andre Butler online on Facebook, Twitter and Youtube.